Ve
nue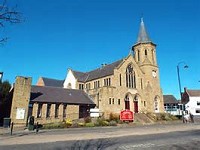 Cornerstone Methodist Church
Chester le Street, DH3 3TF
Saturday, 17th September 2022 at 7.00pm
Shiney Row Male Voice Choir
Chester le Street Civic Choir
Admission by ticket only at £8 per person.
To order and pay by cheque, please contact Rob on 0795 714 1558, John on 0753 206 6211, Richard on 0783 373 4593, Kevin on 0783 728 2202, or at Chester le Street, Irene on 0191 388 4461.
Friday 26 Aug 22 12:30 pm
Private Function
Friday 9 Sep 22 3:00 pm
Citizenship Ceremony
Provisional Timings
Venue: Sunderland City Hall, St. Mary's Boulevard, Sunderland, SR1 3AA
Saturday 10 Sep 22 7:00 pm
Early Autumn Concert
Joint Concert Jubilate Choir
Venue: St. Mary and St. Peter's Church Hall, Springwell, Sunderland
More details...
Saturday 17 Sep 22 7:00 pm
A Late Summer Concert in Concangis
Joint Concert with Chester le Street Civic Choir
Venue: Cornerstone Methodist Church, North Burns, Chester le Street, DH3 3TF
More details...
Saturday 1 Oct 22 7:00 pm
An Autumn Concert in Washington
Joint Concert with Inspire Ladies Choir
Venue: Holy Trinity Church, The Avenue, Washington, NE38 7LE
More details...
Sunday 9 Oct 22 11:00 am
Traditional Singing at Beamish Museum
The choir will be singing between 11am and 12 noon, and 1 and 2pm.
Venue: 1950 Welfare Hall