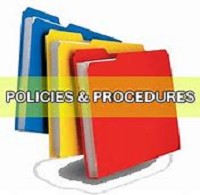 Welcome to 'Our Policies'.
This page will contain information on the adopted policies of Sunderland Male Voice Choir.
Please click the appropriate button for more information.
For further information, then please contact the Secretary and Public Relations; details can be found on the Contacts page.
N. B. This page is under development.
Friday 26 Aug 22 12:30 pm
Private Function
Friday 9 Sep 22 3:00 pm
Citizenship Ceremony
Provisional Timings
Venue: Sunderland City Hall, St. Mary's Boulevard, Sunderland, SR1 3AA
Saturday 10 Sep 22 7:00 pm
Early Autumn Concert
Joint Concert Jubilate Choir
Venue: St. Mary and St. Peter's Church Hall, Springwell, Sunderland
More details...
Saturday 17 Sep 22 7:00 pm
A Late Summer Concert in Concangis
Joint Concert with Chester le Street Civic Choir
Venue: Cornerstone Methodist Church, North Burns, Chester le Street, DH3 3TF
More details...
Saturday 1 Oct 22 7:00 pm
An Autumn Concert in Washington
Joint Concert with Inspire Ladies Choir
Venue: Holy Trinity Church, The Avenue, Washington, NE38 7LE
More details...
Sunday 9 Oct 22 11:00 am
Traditional Singing at Beamish Museum
The choir will be singing between 11am and 12 noon, and 1 and 2pm.
Venue: 1950 Welfare Hall