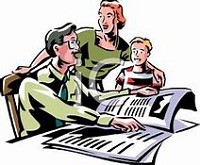 We are sure that many people would like to know what the new Sunderland Male Voice Choir is doing especially as we positively recover from Covid-19 restrictions and get back to a healthy programme of activities.
The choir has re-introduced a community newsletter and you will be able to access the newsletter of your choice, as they become available, by clicking on the links below.
Whether you are a member, stakeholder, customer, potential member, the media or the general public, we hope that you will find it interesting!
Hope that you enjoy reading some of our latest news:
Friday 26 Aug 22 12:30 pm
Private Function
Friday 9 Sep 22 3:00 pm
Citizenship Ceremony
Provisional Timings
Venue: Sunderland City Hall, St. Mary's Boulevard, Sunderland, SR1 3AA
Saturday 10 Sep 22 7:00 pm
Early Autumn Concert
Joint Concert Jubilate Choir
Venue: St. Mary and St. Peter's Church Hall, Springwell, Sunderland
More details...
Saturday 17 Sep 22 7:00 pm
A Late Summer Concert in Concangis
Joint Concert with Chester le Street Civic Choir
Venue: Cornerstone Methodist Church, North Burns, Chester le Street, DH3 3TF
More details...
Saturday 1 Oct 22 7:00 pm
An Autumn Concert in Washington
Joint Concert with Inspire Ladies Choir
Venue: Holy Trinity Church, The Avenue, Washington, NE38 7LE
More details...
Sunday 9 Oct 22 11:00 am
Traditional Singing at Beamish Museum
The choir will be singing between 11am and 12 noon, and 1 and 2pm.
Venue: 1950 Welfare Hall