Christmas Selection
Deck the Hall
Joy to the World
O Holy Night
Sussex Carol
Two Christmas Spirituals
Religious Selection
Gwahoddiad
Jesus Shall Reign
Let the Earth Resound
Let There Be Light
Let There Be Peace
Morte Criste
With a Voice of Singing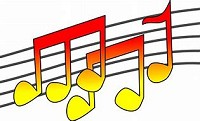 Sunderland Male Voice Choir has a wide and varied musical repertoire.
Our current repertoire, which is shown below, has been selected by Phil Dixon, the musical director in liaison with the management committee. Numbers are generally selected from this list for concerts and events, but consideration will always be given to any special requests.
We also have standard selections of hymns and songs for
Funerals
and
Weddings
if you would like the choir to support you at these events.
General Selection
African Prayer
An American Trilogy
Anthem
Bridge over Troubled Water
Bring Him Home
Do You Hear the People Sing?
For the Fallen
I Dreamed a Dream
Kings of Swing
Let the River Run
Memory (from Cats)
One Moment in Time
Portrait of My Love
Softly As I Leave You
The Colliers' Requiem
Unchained Melody
When the Saints Go Marching In
These selections will be kept under regular review and updated accordingly. Some numbers are being revived and the choir is practicing new material which will be added to the repertoire in due course.
Friday 26 Aug 22 12:30 pm
Private Function
Friday 9 Sep 22 3:00 pm
Citizenship Ceremony
Provisional Timings
Venue: Sunderland City Hall, St. Mary's Boulevard, Sunderland, SR1 3AA
Saturday 10 Sep 22 7:00 pm
Early Autumn Concert
Joint Concert Jubilate Choir
Venue: St. Mary and St. Peter's Church Hall, Springwell, Sunderland
More details...
Saturday 17 Sep 22 7:00 pm
A Late Summer Concert in Concangis
Joint Concert with Chester le Street Civic Choir
Venue: Cornerstone Methodist Church, North Burns, Chester le Street, DH3 3TF
More details...
Saturday 1 Oct 22 7:00 pm
An Autumn Concert in Washington
Joint Concert with Inspire Ladies Choir
Venue: Holy Trinity Church, The Avenue, Washington, NE38 7LE
More details...
Sunday 9 Oct 22 11:00 am
Traditional Singing at Beamish Museum
The choir will be singing between 11am and 12 noon, and 1 and 2pm.
Venue: 1950 Welfare Hall